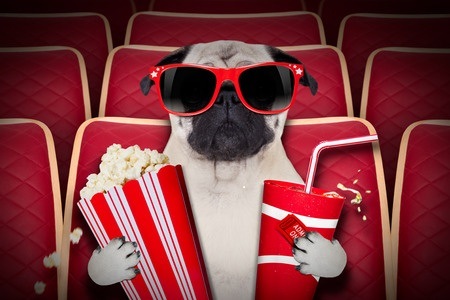 Do you ever find yourself replaying scenes from past conversations or situations?  Maybe you replay an argument or conversation and become upset all over again.  Maybe you replay what you said or did and feel embarassed or guilty.
You find you keep gravitating back to the same scenario over and over again.
Why?  Would you go to a movie you hated over and over again?
No, you wouldn't!!
Stop yourself from repeating those conversations and situations that just cause uncomfortable feelings.  Learn what you can from them and then move on.
Just tell yourself–
STOP IT!
NO, I'M NOT GOING THERE!
IT'S DONE AND OVER–I DON'T NEED TO KEEP REHASHING THAT!
THE PAST IS IN THE PAST!
IT'S TIME TO LOOK FORWARD!
Some people spend so much time in the past that they truly can't enjoy the present moment.
Research shows that people only spend about 50% of their time on the present moment.  The rest is spent on the past or the future.  Research also shows that the happiest place to be is in the present moment.
So, if you're spending a lot of your time ruminating on the past, LET IT GO, and focus on the present moment!
If you were going on a trip and you spent the majority of your time looking out the rear view mirror versus looking forward out the windshield, what would happen?
You'd probably get in a wreck before you ever reached your destination!!  The same is true in life.  If you spend too much time thinking about the past, you'll probably have more "wrecks" than "happiness and success."
Continually make an effort to LET THE PAST GO and live in the PRESENT MOMENT!!